WELCOME TO RAMTHA'S SCHOOL OF ENLIGHTENMENT
---
Intimate Conversations was the first interview ever filmed with both JZ Knight and Ramtha.
Previously released on VHS in 1998, this interview presents JZ Knight and Ramtha side by side showing their clearly distinct personalities, addressing their intimate thoughts about God, the meaning of life, and the full extent of our untapped human potential.
"Today the sun is glorious in your beautiful country, and the bees are pollinating the flowers. And the sky is a misty, pearlescent blue. It's beautiful. You are not in dark times; you are in times of questioning. Those are light times. The moment you want to know more is not dark; it is light."
- Ramtha
May it inspire and encourage you to look at yourself in a new, kinder, and more unlimited way.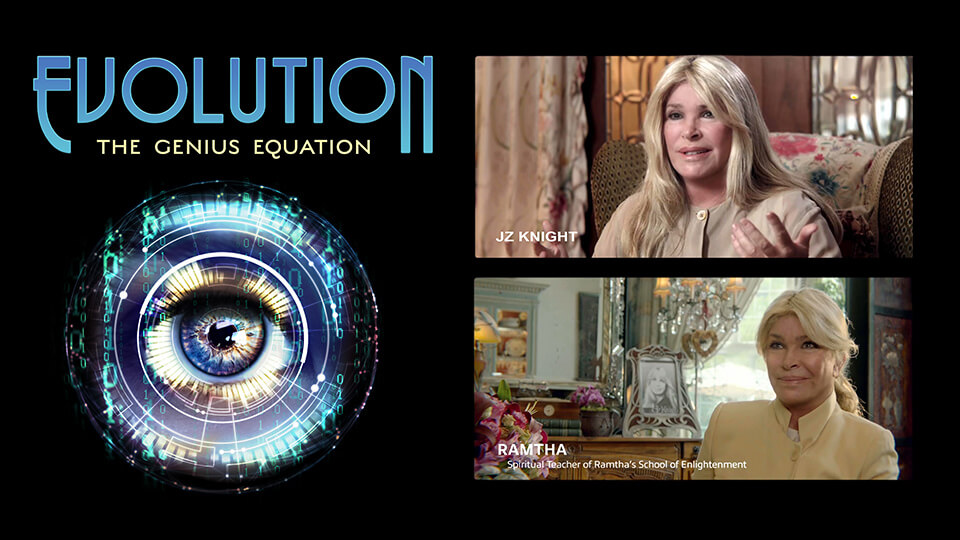 JZ Knight and Ramtha were two of the experts featured in the documentary
EVOLUTION: The Genius Equation
For those of you who want to dive deeper into some of the themes explored in the film, we have created an online workshop.
For More Information Click Here