Yelm Class 101: Remarkable Mind
Friends and Family Special!
RSE Main Campus - Yelm, US
Event starts on Monday, August 2 2021 at 10 AM
Event ends at approx. 2 PM Saturday, August 7 2021
---
Eligibility:
Open to the public.
---
Cost & Discounts
Registration Fee: $600 (Half price for children 6-19, seniors 65 and over, Class 101 repeaters, and full-time college students with a letter on file.)

$240 for 2020 Capstone participants.

FREE - If you bring a New or Non-Current Student to the Event
See Below For Details

Refunds are available if you are unable to attend the event
Refund requests must be submitted before the event start date.
Refund requests after the event start date may incur a service fee.
---
Registration Information:
This special Class 101 offers current RSE students the opportunity to bring a friend or family member to the Class 101. All students who have completed a Class 101 since 2014 or a Capstone since 2017 may attend this August Class 101 free of charge if they are bringing a New or Non-Current Student to the event. Current students with their newcomer or returning friend or family member need to register at the same time. Feel free to write [email protected] for more info.
To register online for this event - Click Here
---
Additional Event Info:
RSE's Beginning Events offer participants the environment of a true ancient school of wisdom affording each student the opportunity to participate in a transformative experience away from normal activities.

Lessons include a deeper understanding of the brain's mechanics. You will learn how to use your brain more skillfully to consciously create reality.

For more information about the Beginning Event and to view Video clips of Ramtha, JZ, and Students Stories, Click Here

Please note there will not be in and out gates for the lunch break, so be prepared to eat lunch on campus.
---
Coordinator Contact:
---
Travel & Lodging
For your Class 101 please bring a mirror and a candle. If you are buying a mirror to bring, approximately 12" by 16" is sufficient.

There will not be food vendors at this event. There will be opportunities to leave campus throughout the event to re-supply, but otherwise come prepared to be self-sufficient. For useful information before your first trip to Yelm Click Here
---
RV Electrical Hook-ups
RV Electrical Hook-Ups are available - Cost: $120
101
---
Wi-Fi Service
Wi-Fi Service not available for this event.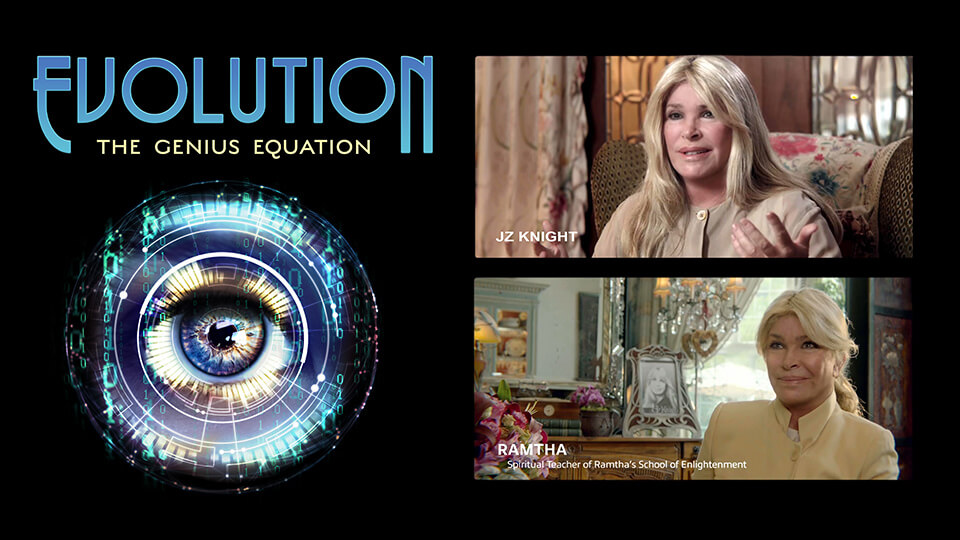 JZ Knight and Ramtha were two of the experts featured in the documentary
EVOLUTION: The Genius Equation
For those of you who want to dive deeper into some of the themes explored in the film, we have created an online workshop.
For More Information Click Here