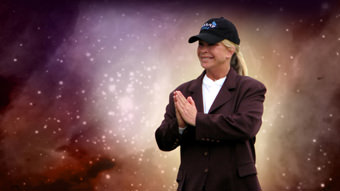 Super Mini-Assay
*This event has been cancelled.
RSE Main Campus - Yelm, US
Event starts on Friday, September 18 2020 at 1PM
Event ends at approx. 1PM Sunday, September 20 2020
---
Eligibility:
Must have completed a Capstone since 2017, a Class 101 since 2014, or the 2020 Yelm Summer Event.
---
Cost & Discounts
Registration Fee: $400 ($200 for seniors, children, Assay 2020 participants,and full-time college students.

$320 for 2019 Capstone students ($160 for seniors, children, full-time college students and repeaters).
Refunds are available up until the start time of the event.
---
Registration Information:
"So the great archers of old, my beloved entity, already had accomplished the battle in their head before they rode. Fearlessness comes from knowing we have already accomplished. And that consensus of sublime arrogance comes because we have learned the truth about reality and, furthermore, indeed we have learned, as it were, that we are the mind." — Ramtha
To register online for this event - Click Here
---
Additional Event Info:
A great opportunity to learn, practice, and refine the focus discipline of Mind-Archery and study Ramtha's teachings behind this training. This live weekend offers one of the highlights studied in depth at the Blue Warriors Assay 2020. If the guidelines for live gatherings permit, we will take this mind training outdoors to Analogical Archery®. This event is tailored for both live and online students all over the world. For those students who participated at the full Assay 2020, they qualify for the repeater's price. Becoming a Blue Warrior of the Mind and a Master of your Destiny! The teachings from this Super Mini-Assay are based on the February 2007 Blue College Retreat. * This event includes focus sessions for live and online students.
---
Coordinator Contact:
---
Travel & Lodging
Contact the Event Coordinator for Event Lodging Information.
---
RV Electrical Hook-ups
RV Electrical Hook-Ups are available - Cost: $60
---
Wi-Fi Service
Wi-Fi Service not available for this event.